Home
>
Uncategorized
> Excessive Government Spending in Europe: Sowing the Seeds for another Fiscal Crisis
Excessive Government Spending in Europe: Sowing the Seeds for another Fiscal Crisis
International Liberty
Europe is in deep trouble.
That's an oversimplification, of course, since there are a handful of nations that seem to be moving in the right direction (or at least not moving rapidly in the wrong direction).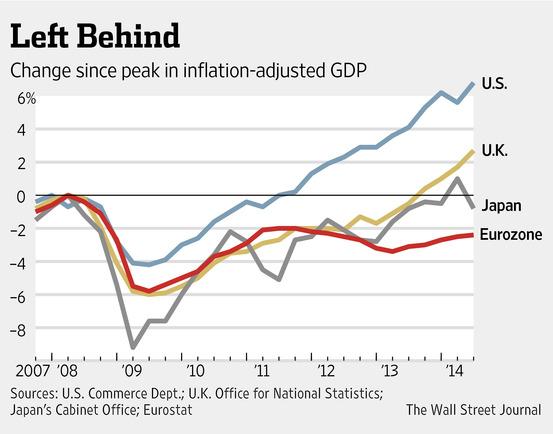 But notwithstanding those exceptions, Europe in general is suffering from economic stagnation caused by a bloated public sector. Barring dramatic change, another fiscal crisis is a virtual certainty.
A key problem is that Europe's politicians suffer from fiscal incontinency. They can't resist spending other people's money, regardless of all the evidence that excessive government spending is suffocating the productive sector of the economy.
Yet some of them cling to the discredited Keynesian notion that government spending "stimulates" economic performance. Writing for the Wall Street Journal, Brian Wesbury explains why European politicians are wrong.
We need less government, not more, and yet governments are engaged in deficit spending like they did in…
View original post 859 more words